NEW!! Corner Blocks

OK! Today is January 31, 2001, and I have decided to start my triangles all over again. Here are a few possible setting ideas I have worked out. They are only rough approximations given the fact that I worked them out in QuiltSoft 4.0, which doesn't have all the bells and whistles EQ4 has. But it will give you the idea I'm going for. What do you think?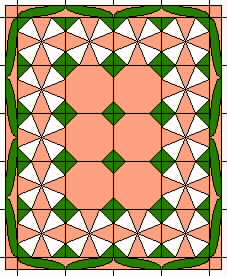 Setting 1- Just a plain Snowball block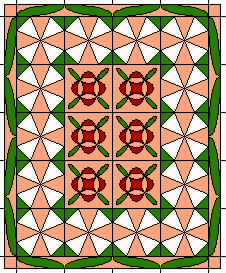 Setting 2- Maria's Majesty or Cheiko Rose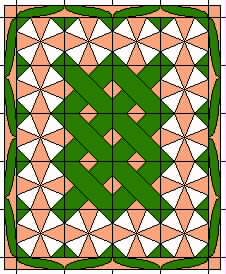 Setting 3- using Adelaides Apron Strings results in a woven look.
Return to Home Page
Comments and questions- email me!
© 2007; Pumpkins and Roses Baby Jane Blocks-
Updated January 21, 2007
---