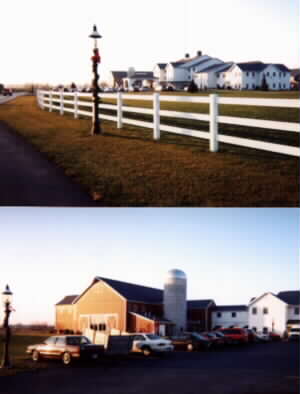 A Little Bit of Shipshewana November '99
In November 1999, a small group of the online Dear Jane mailing members went to a retreat at the Farmstead Inn in Shipshewana, Indiana; this was my first time to join them. Previous retreats have been enjoyed by other "Janes" thoughout the last couple years in Shipshewana and other places in the US. You can see more DJ Friends at Susanne Kleen's site.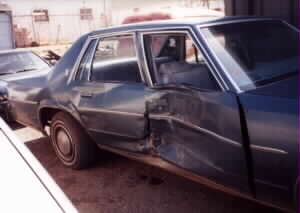 I had planned on going in May 1999, but as you can see here, my plans were delayed somewhat. My children and I were all in the car but fortunately (perhaps with some devine help) we were all safe and had no injuries.





There were about 20+ women that joined us and I was able to get some of them to sit still long enough with all that sewing, shopping, and eating in order to get some pictures.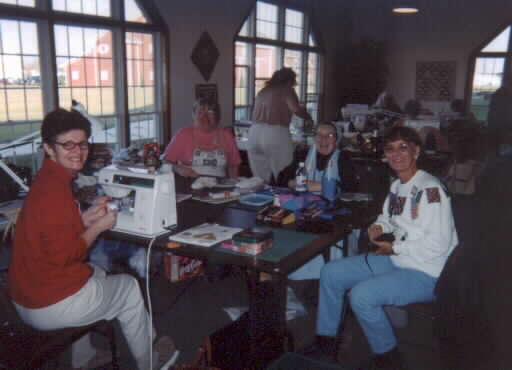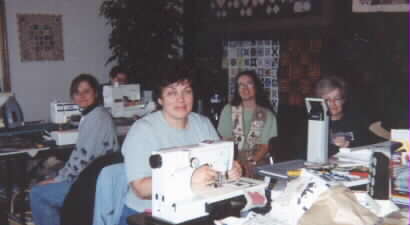 This large airy workroom is in the red barn section of the Farmstead Inn. Plenty of natural sunlight, tables, and display space for hanging works in progress. Through the window, off in the distance you can barely see Yoder's Fine Department store just beyond the other red barn. Close enough to jump up and run over if we had an overwhelming desire to buy more fabric.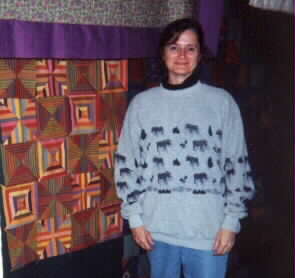 Nancy's signature quilt is almost finished. It almost looks like she matches it. There were about three other signature quilts being worked on or displayed during the weekend. On the right, Vicki whipped together an "ugly stripe" into a wonderful small quilt ala Kaffe Fassett. I saw this technique in his wonderful book after I came home. It worked up so fast too! Now I'm dying to try this too.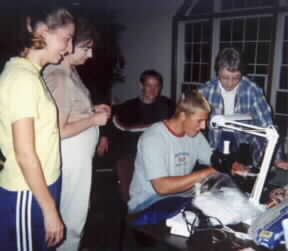 One evening, while we were working, a group of teenaged kids watched and finally asked if they could try out a machine. Connie L. very generously allowed them to try her precious Featherweight. They left with enthusiasm which I hope will blossom into a love of quilting or other handwork. You never know!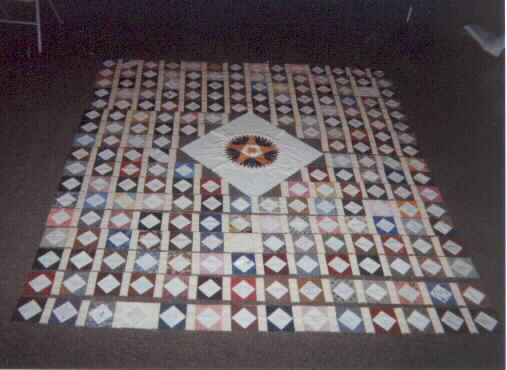 With so much floor space it was easy to spread out all my blocks and get the colors to even out. I have added a border around my center medallion and sewed the center rows together- just waiting for more signature squares from the 2000 Swap to finish.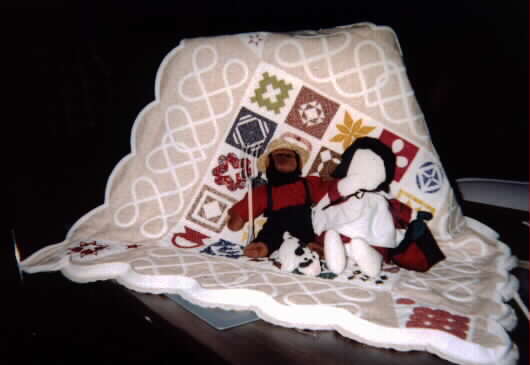 As you may have heard, Gorilla Monkey Bunny found something to occupy his time while we were all busy. He actually took my quilt down off the wall to snuggle with his little honey. But since he returned it in good shape I guess I won't complain. To see more of his adventures, go to his page.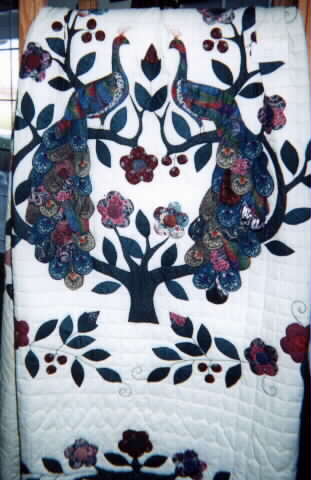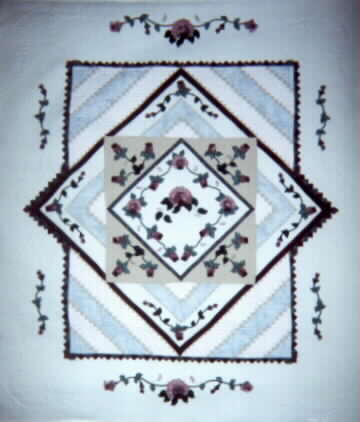 These two beautiful quilts were in the Farmstead Inn. The rose applique quilt was hanging in the common room where we had brunch. And the peacock quilt was in the Giftshop. Bringing home a picture was almost the next best thing to actually bringing home the quilt. Perhaps someday I will attempt to make one like it.

Return to Home Page


© 1998; Pumpkins and Roses Shipshewana Trip [an error occurred while processing this directive]